ACB Acrylic Car Spray Paint Color Paint
• Excellent protective and covering power with long lasting bright color.
• Outstanding mechanical and chemical resistance.
• Tough and durable film provides strong anti-UV Stability and gloss retention.
• Splendid and durable color performance.

Production Details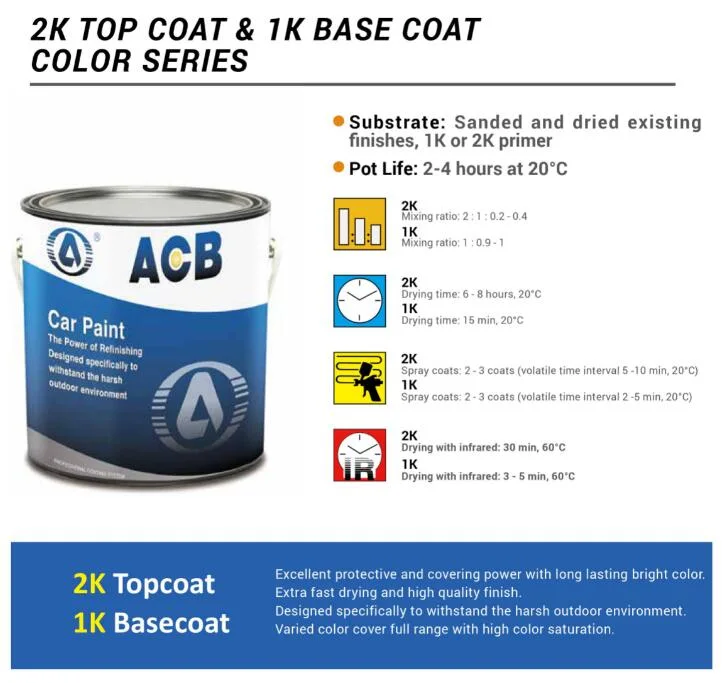 Product List




Color System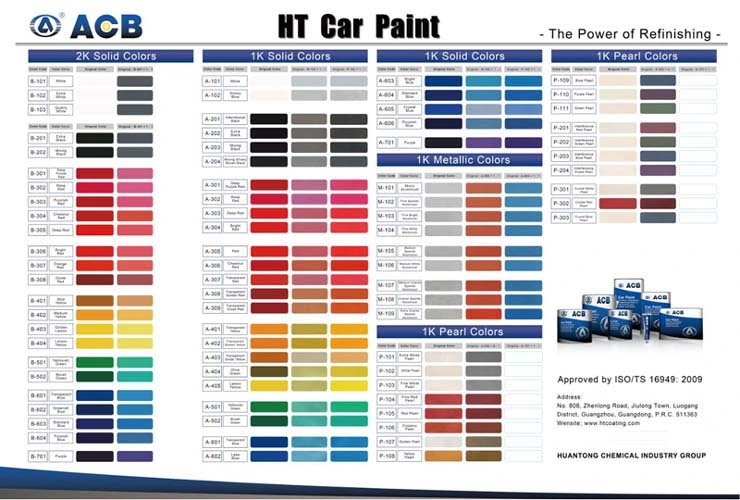 Company Profile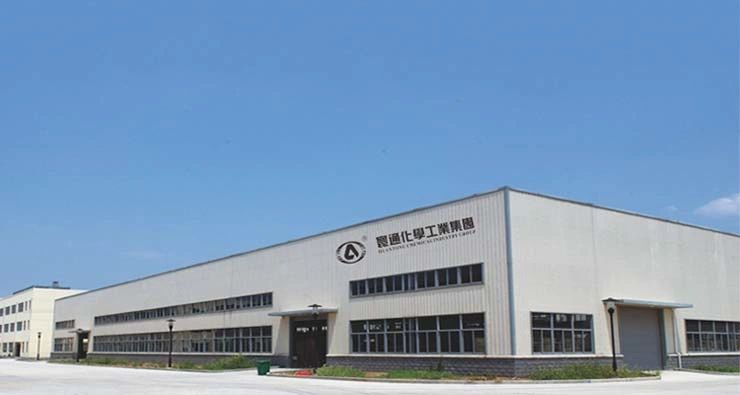 Guangzhou Huantong Group was established in 1993. We have 6 subsidiary companies, which build up a complete and scientific industrial chain of production.

We specialize in automotive paint, industrial paint, putty, auto & motorcycle & electric vehicle batteries, special hardener, car care products. special unsaturated resin, various types of cans, cartons, etc.

Our sales network covers more than 30 countries, and we have more than 1,000 customers in China. We have established good business relationships with the well-known automobile manufacturer, shipbuilding and machinery manufacturer. Our products are favored by domestic and foreign customers for years.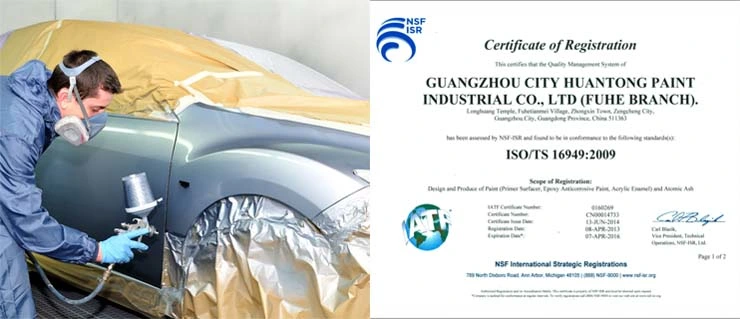 Refinishing Process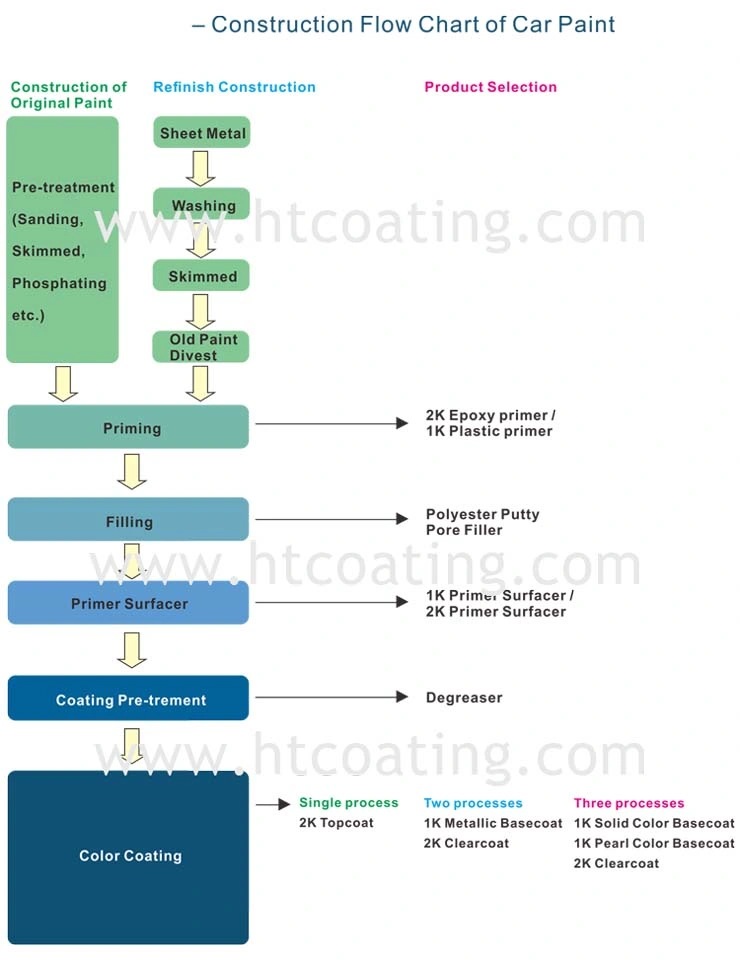 Car Paint Structure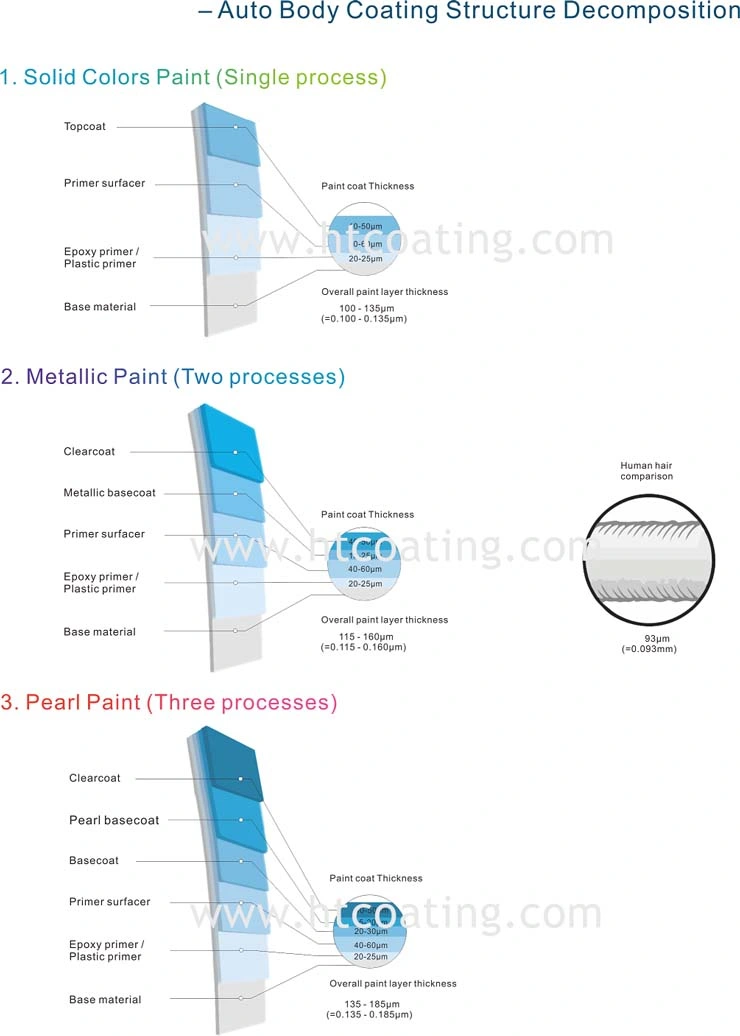 Our Advantages
The reason you choose us:
1. Competitive price with good quality;
2. Very good package, store products better in your country;
3. We have over 23 years experience, support you professional technical;
4. Fast delivery time, let you get products quickly after make order;
5. Reliable Manufacturer because our products quality approved by over 800 customers.