Epoxy Floor Paint/Floor Paint/Epoxy Paint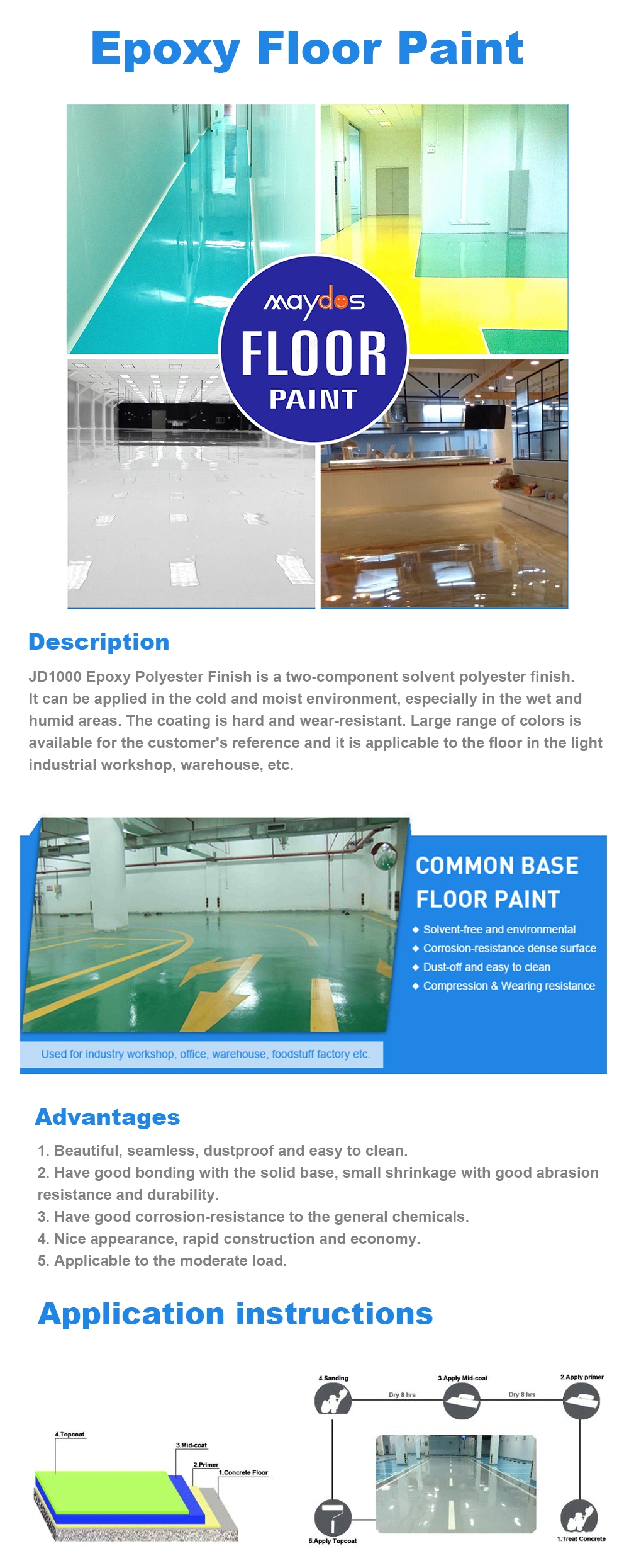 Surface preparation

Correct substrate preparation is critical for optimum performance. Surface should be sound, clean, dry and free from loose particles,oil,grease,and other contaminants.

Primer

Prepare a barrel, pour JD-D10A and JD-D10B in it based on 1:1. Stir the mixture well and then apply it with roller or trowel. The reference consumption is 0.15kg/m².The main purpose of this primer is to seal the substrate completely and avoid air-bubbles in the body coat. A second coat may be required depending on the oil absorption condition of substrate. The recoat time is about 8 hours.

Inspection standard for the primer: even film with certain brightness.

Undercoat

Mix WTP-MA and WTP-MB based on 5:1 first, then add quartz powder (1/2 of the mixture of A and B) into the mixture, stir it well and apply with trowel. The consumption quantity of A and B is 0.5kg /sqm. You can do it one coat at one time or two coats at two times. In the second case, the application interval is about 8 hours at 25 degrees. Sand the first layer, clean it and then apply the second layer. After the whole application, wait another 8 hours, grind it, clean the sanding dust and then continue the next procedure.

Inspection standard for the undercoat: Non-sticky to hand, no softening, no nail print if you scratch the surface.

Top coat

Mix JD-2000A and JD-2000 B based on 5:1 and then apply the mixture with spatula. The consumption quantity is 1.0kg/sqm.

Maintenance

5-7 days. Don't put the floor into use or wash it with water or other chemicals.