Feed mill auxiliary system intake used raw material granule cleaner
SCY series Drum Cleaner is applicable to raw material receiving parts of flour mills, feed mills, grain silos and other industries, mainly used to remove large impurities such as straw, straw, hemp rope, paper, clods, corn leaves, corn cobs, etc. Similar wastes will prevent the equipment and conveying equipment of the next process from being damaged or damaged.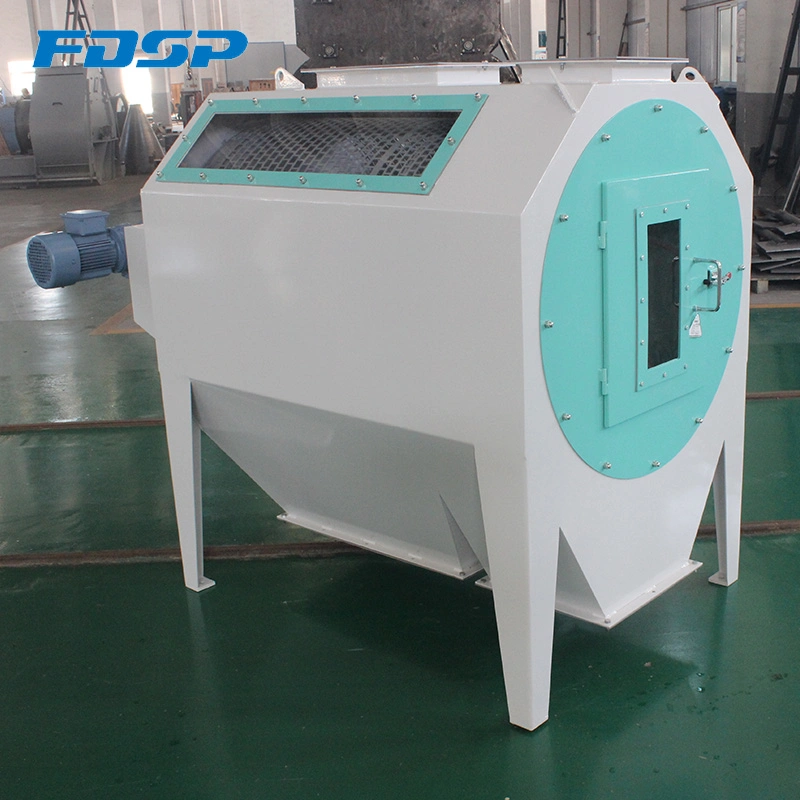 Significant cleaning effect
The outstanding cleaning effect, the high impurity removal efficiency, and the high impurity efficiency can reach 99%;
The ventilation system can assist in cleaning up;
Appropriate sieve holes can be selected according to the nature of the material to achieve the required separation effect.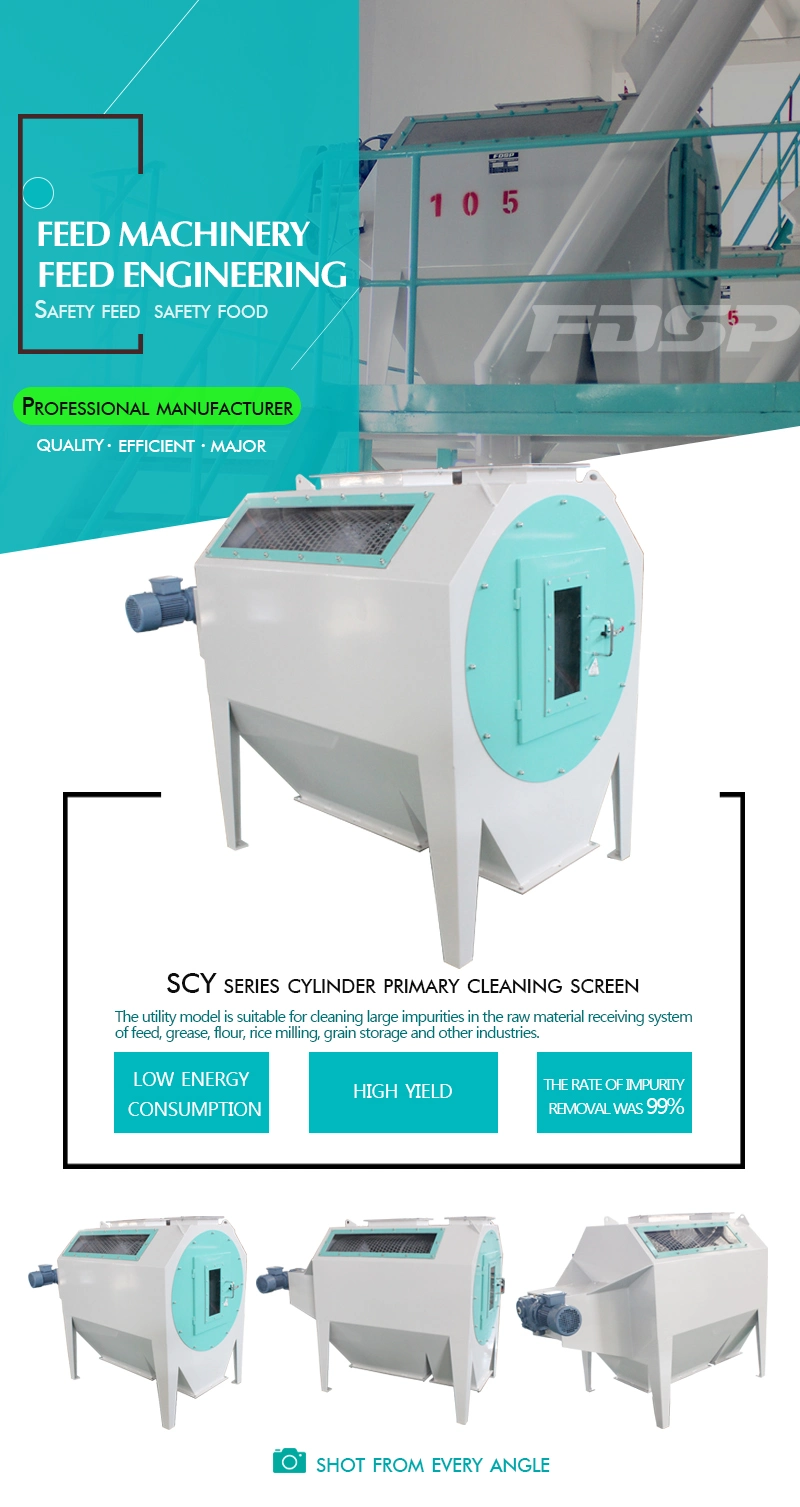 Features:
Low power, high output, stable and reliable operation, convenient screen change and maintenance, compact structure and small space;
Use a horizontal arm sieve cylinder. The sieve cylinder is divided into the feeding section and the discharging sieve section, and different sieve hole combinations are respectively selected, so that the ideal screening efficiency can be obtained;
Adopting the reverse feeding mode, the sieve barrel discharge section is provided with a spiral, which increases the actual screening length, achieves sufficient sieving effect, and effectively prevents impurities from being contained in the net material;
Use internal screed and external brush to clean the structure. The fiber-like impurities and the straw are discharged in a group shape through the guiding spiral during the sieving, and the automatic cleaning is reliably performed;
Set the quick opening access door for convenient daily maintenance, Inspection and repair, as well as easy replacement of the screen.
Performance parameter
Main technical parameter

SCY63

SCY80

SCY100

Rotation speed

(

rpm)

21

17

12

Screen Size

(

mm

×

mm)

Ф

630

×

800

Ф

800

×

960

Ф

1000

×

1090
Power

(

KW

)

0.55

0.75

1.5

Capacity(t/h)

10

~

15
15

~

30
30

~

50
Dimensions

(

mm

×

mm

×

mm)
1530

×

824

×

1210
1833

×

1000

×

1450
2255

×

1120

×

1660

Weight(kg)

290

382

618
Characteristic:
Housing: -3/Q235
Roller: -5/Q235
Screen size: 20

×

20; 30

×

30
Bearing: LK
Gear reducer: Zhejiang Dongli or FDSP customized brand