Rock Wool
The rock wool products take basalt as its main raw materials, after the towering stove is melted, use high-speed acentric equipment to make basalt high-temperature melting body into inorganic fiber, and then put bond, Polish, silicone oil in at the mean time. According to different requirements, we can manufacture kinds of products, such as rock wool board, rock wool pipe, rock wool blanket, and so on.
Rock Wool Board is made of select fine basalt as the major materials which is pulled into 4-7µ non-continuous fibers after melted by adopting advanced international four-roller centrifugal cotton-making procedures and adding a certain of adhesives, dust laying oil and water repellent into rock wool fibers. It can be made into products series with different density according to various uses through the technology of sedimentation, solidify, cutting and etc.
VIDA
rock-wool board uses the advanced production technology, according to the strict quality standards and production control process, and thus the service life of the product is long.
Main specification range of Rock Wool Board
Dimension: 1200mm*600mm
Density: 60-200kg/m3
Thickness: 30-150mm
Product Code: KTESRWB
D60
D80
D100
D120
D140
D160
D180
D200
Density kg/m3
60
80
100
120
140
160
180
200
Thickness (mm)
40-150
Size (mm)
1200 X 600
Technical Parameters
:
| | | | |
| --- | --- | --- | --- |
| Product Performance | Unit | Test Result | Standard |
| Thermal Conductivity (25ºC) | W/(m.k) | ≤0.040 | GB/T 10295 |
| Combustibility | Level | Incombustible Material A | GB 8624-2007 |
| Acidity Coefficient | ------- | ≥1.8 | GB/T 5408 |
| Moisture Resistance | % | ≥99 | GB/T 10299 |
| Mass Humidity Absorption | % | ≤1.0 | GB/T 5480 |
| Moisture Absorption ( 24h) | Kg/m³ | ≤0.5 | GB/T 25975-2010 |
| Moisture Absorption ( 28d) | Kg/m³ | ≤2.0 | GB/T 25975-2010 |
| Size Stability | % | ≤1.0 | GB/T 8811 |
| Melting temperature | ºC | ≥ 1000 | DIN4102-17 |
Application of Rock Wool BoardPetrochemical industry
-- heat insulation and sound absorption of equipments for petroleum industry, power industry and chemical industry.
Construction project
-- heat insulation and sound absorption of partition, curtain wall, roofs and fences for construction.
Mining industry
-- heat preservation and fireproof for industrial kiln, oven, large-caliber storage tank and shipping.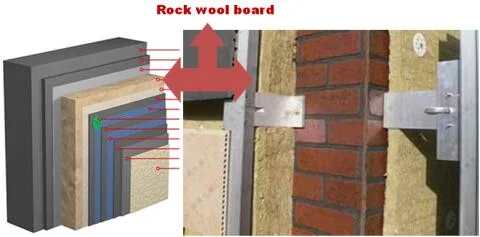 Company ShowAdvanced Production lineVIDA rock-wool products uses the advanced production line, according to the strict quality standards and production control process, and provide you the high quality products.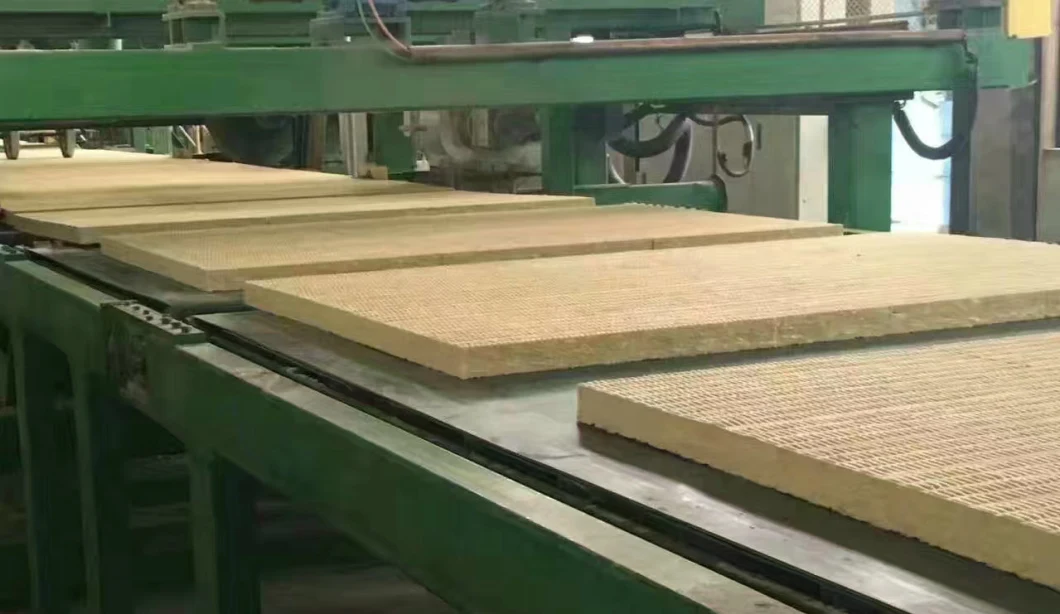 Warehouse and deliveryWe have big warehouse and cargo for supply and fast delivery.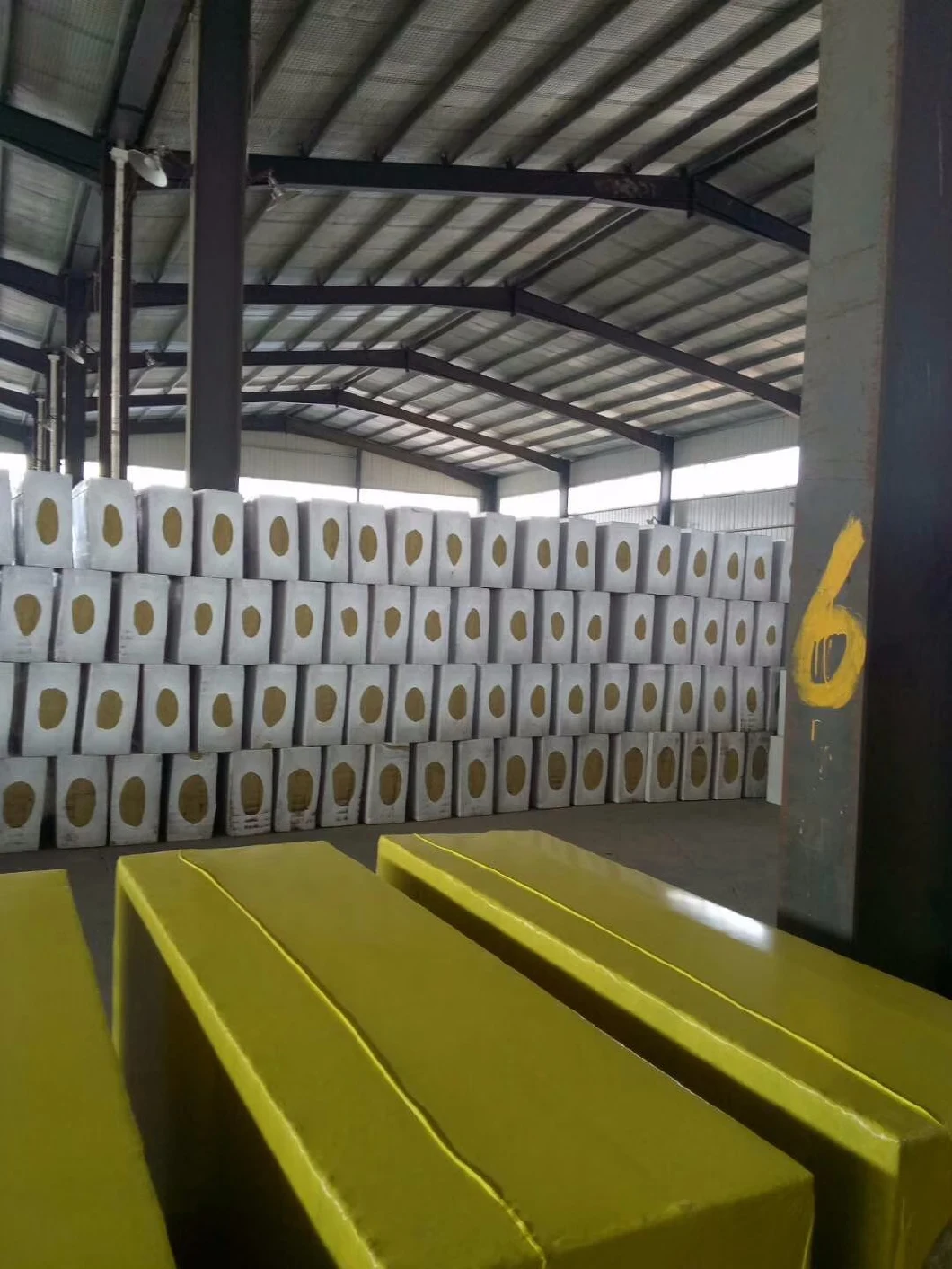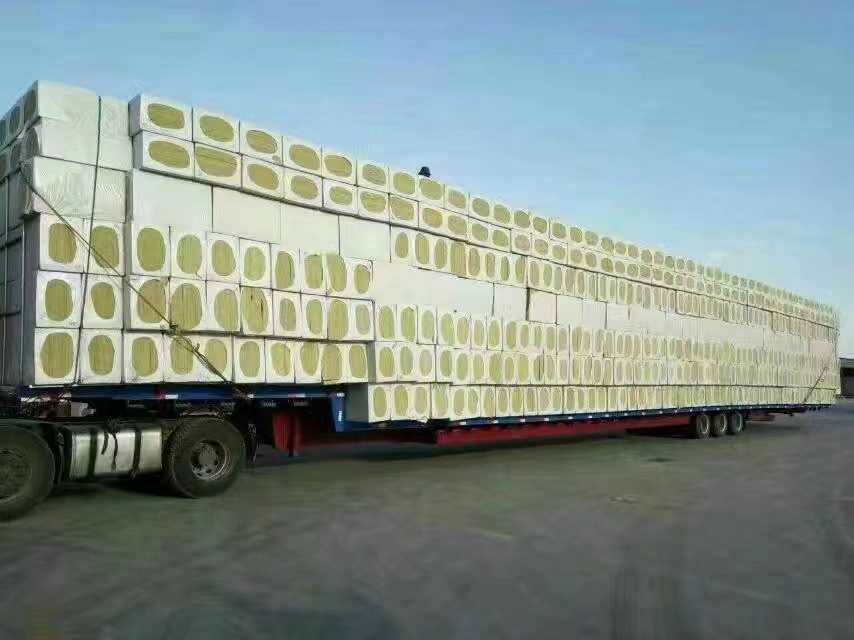 Project Engineering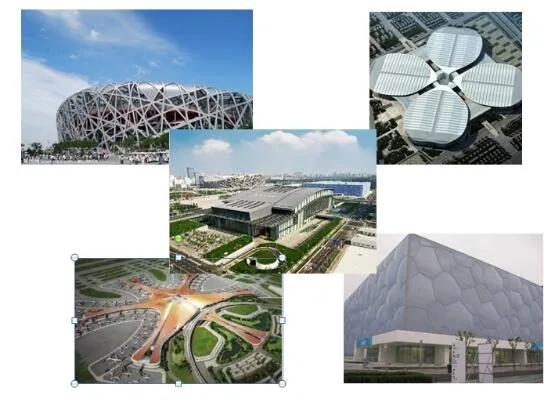 Our service:
1) 24hours service
2) Respond on your inquiry in 2 hours
3) Lots of production lines for fast delivery
4) Visiting factory available
5) Sampler available
6) Our professional technicians support your technical problem.
Why choose us?
Our high performance-price ratio products and best service can bring you:
1) Most benefits for your project by our good quality and competitive price.
2) Good reputation for your company because the high quality of our products.
3) Advanced production line support your requirements.
4)Located in the base of thermal insulation material in china.
Welcome you visit for communication at any time!
Specification:
(1)Density: 40-200kg/m3
(2)Specification: Standard rock wool board Board Size: 1200mm X 600mm, 1200mm X 630mm. Or others as customers' requirement.
(3)Thickness: 30-100mm (Special size can be made to order)
3. Performance:
1) Excellent thermal insulation, mechanical, fireproof and sound absorption property.
2) High acidity coefficient, good chemical stability and fiber durability.
3) Low cost and high temperature resistance.
4. Application
It is widely used as thermal insulation material for high-temperature pipe, tank, equipment and vessel in petroleum, chemical and metallurgy industry. It can also be applied to partition, ceiling and building wall as thermal insulation and sound absorption material in construction industry.
Rock wool wall insulation are made in different types with different sizes and forms to suit the different application needs.