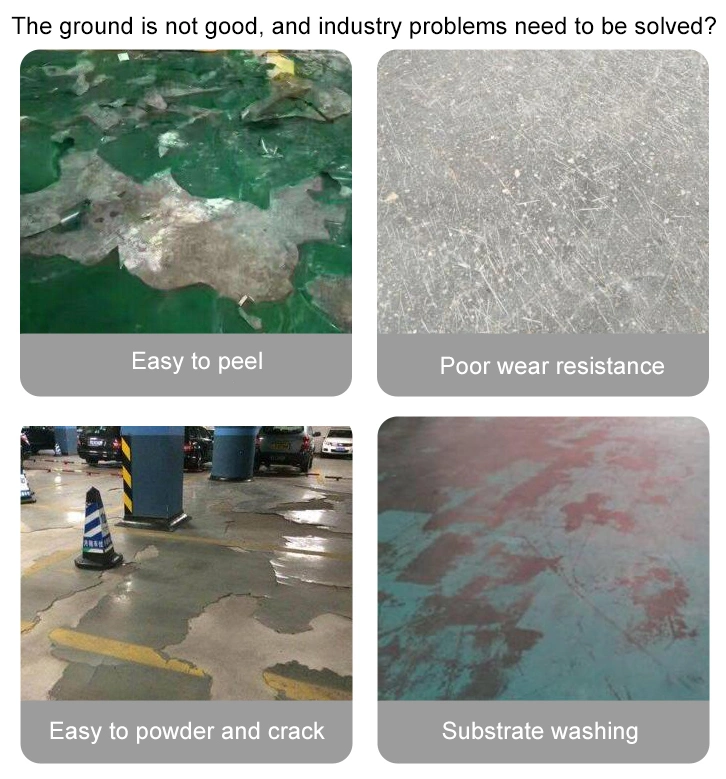 Application:

Self-leveling Epoxy Flooring can be used in a number of applications including Commercial, Industrial, and Residential applications. We recommend our self leveling epoxy flooring for a wide variety of industries and buildings including in:

--Shop Floors
--Manufacturing Plants
--Loading Docks
--Machine / Maintenance Rooms
--Warehouse Floors
--Breakrooms
--Locker Rooms
--Rest Rooms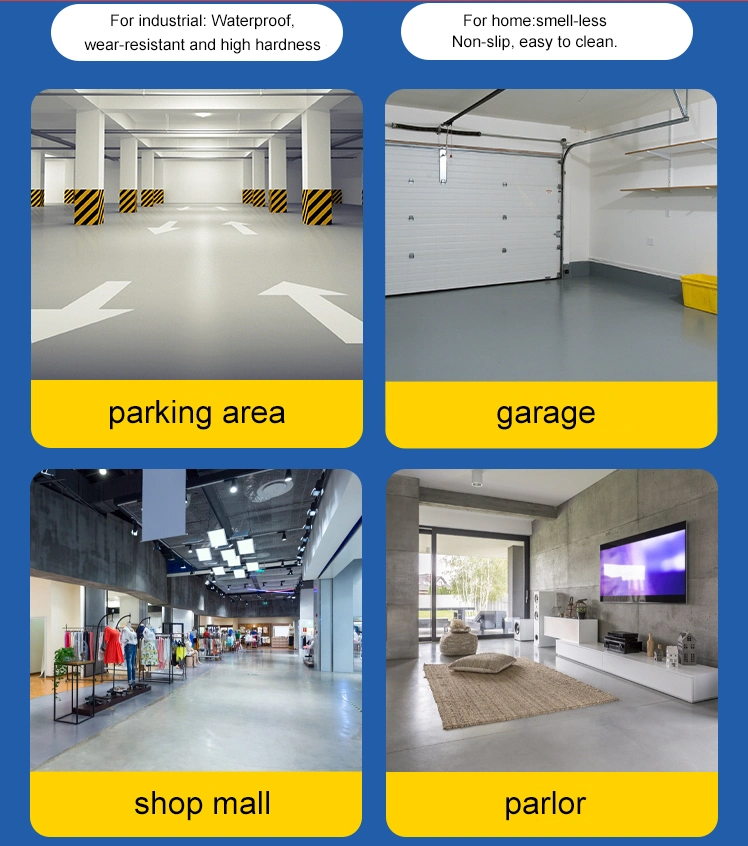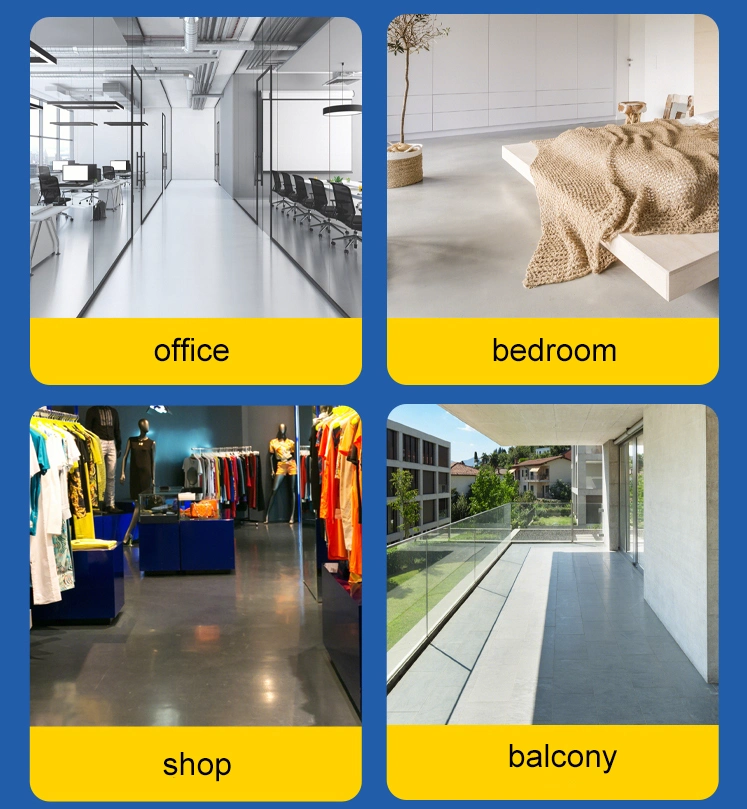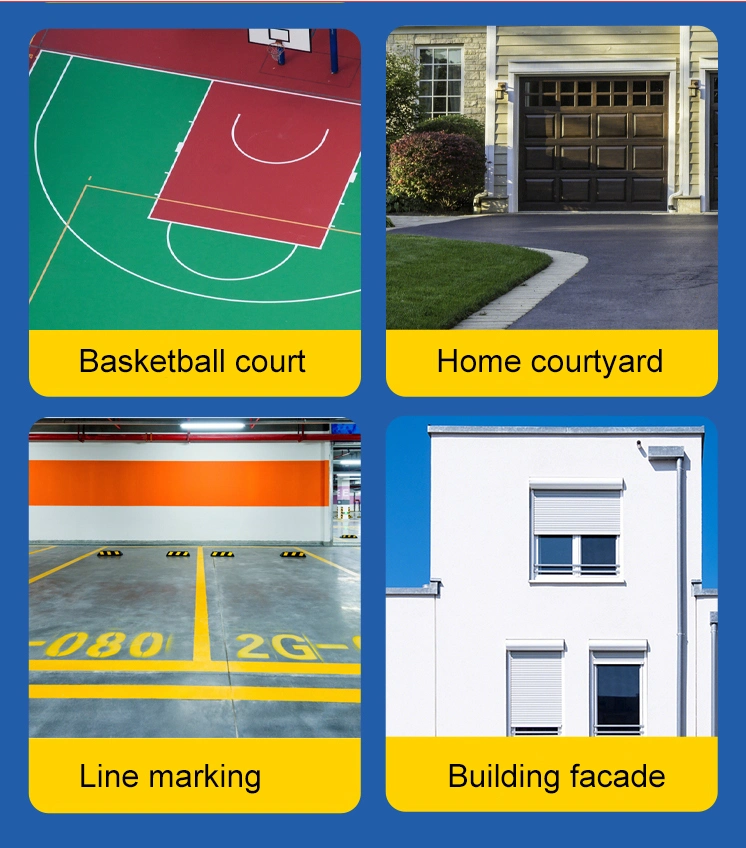 Description:

Waterborne epoxy finish is a kind of high-gloss floor coating widely used at present. It is a two-component room temperature curing coating. Component A is waterborne epoxy curing agent and color filler; Component B is epoxy resin.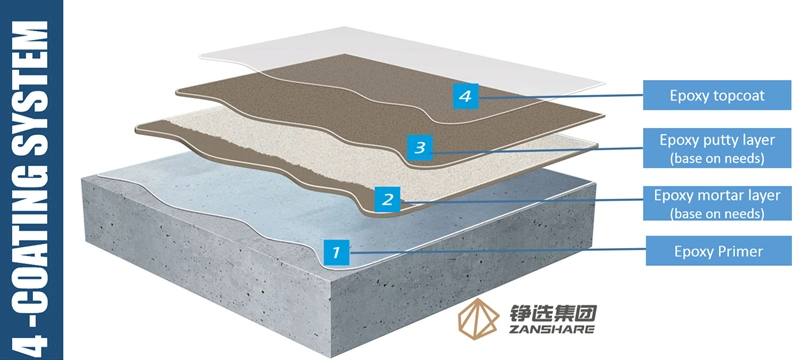 Advantage:
Drying at room temperature, high hardness of the condensate, good leveling and anti-floating color performance, thick coating can maintain high gloss, can effectively eliminate the construction roller printing, good adhesion, epoxy floor coating has good wear resistance, impact resistance.

--Dust free, waterproof
--Super durable, non slip
--Self-Leveling, high gloss
--Strong adhesion
--Scratch resistant
--Non toxic,VOC free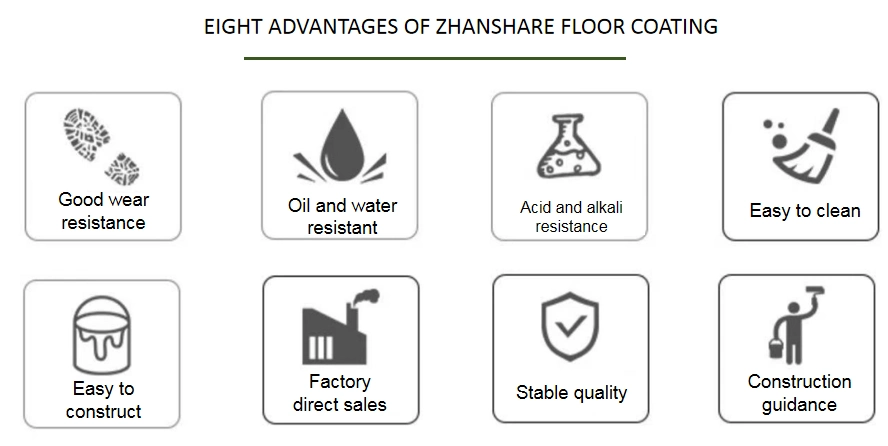 Project Image: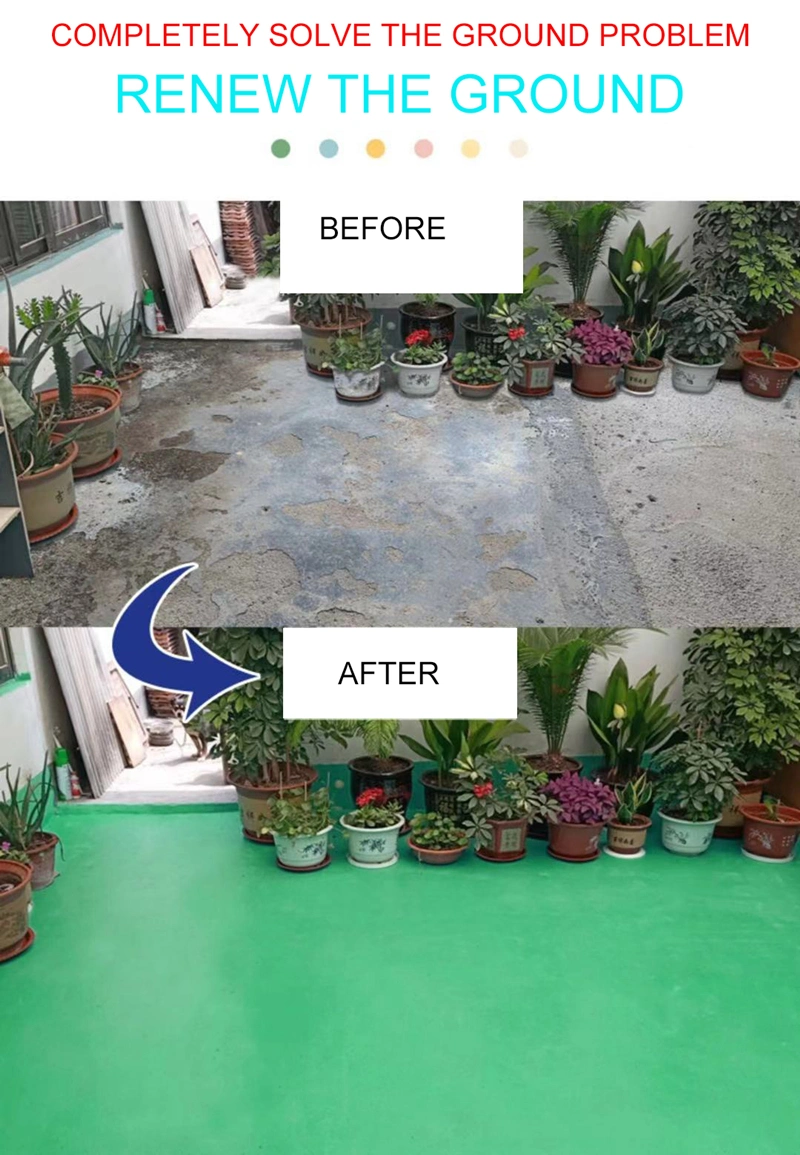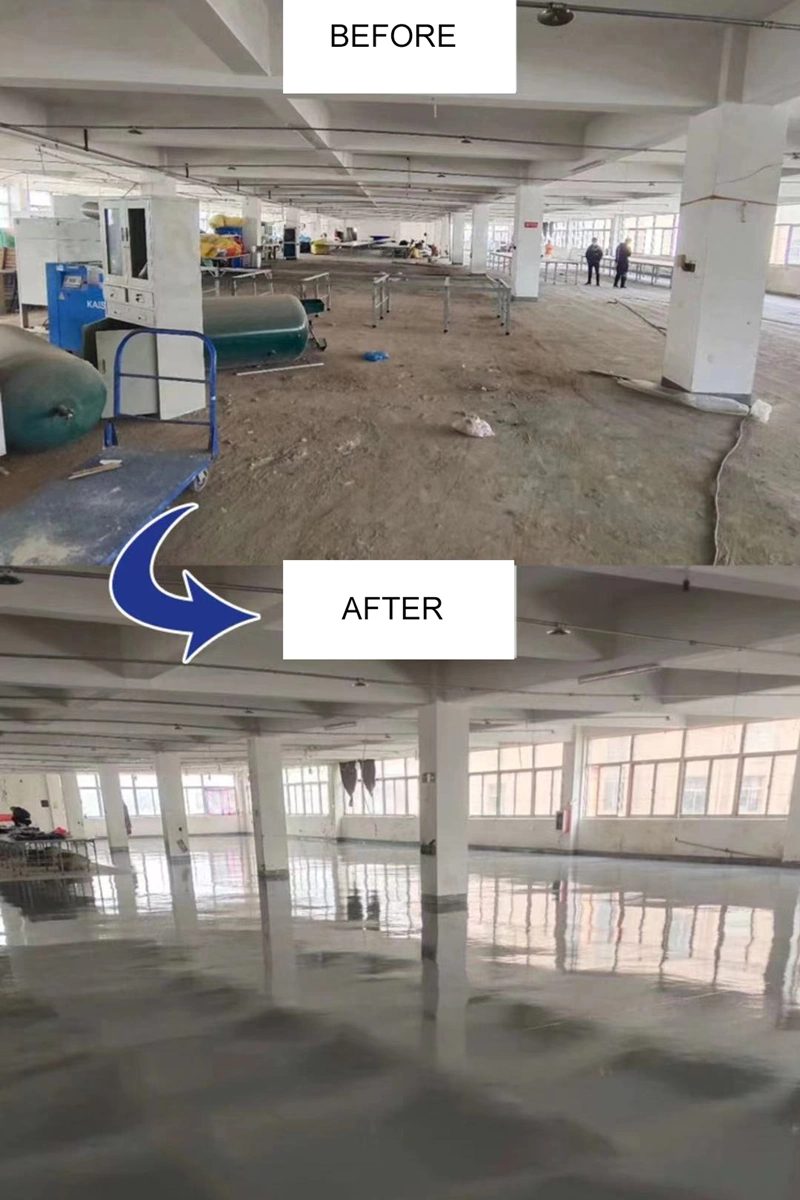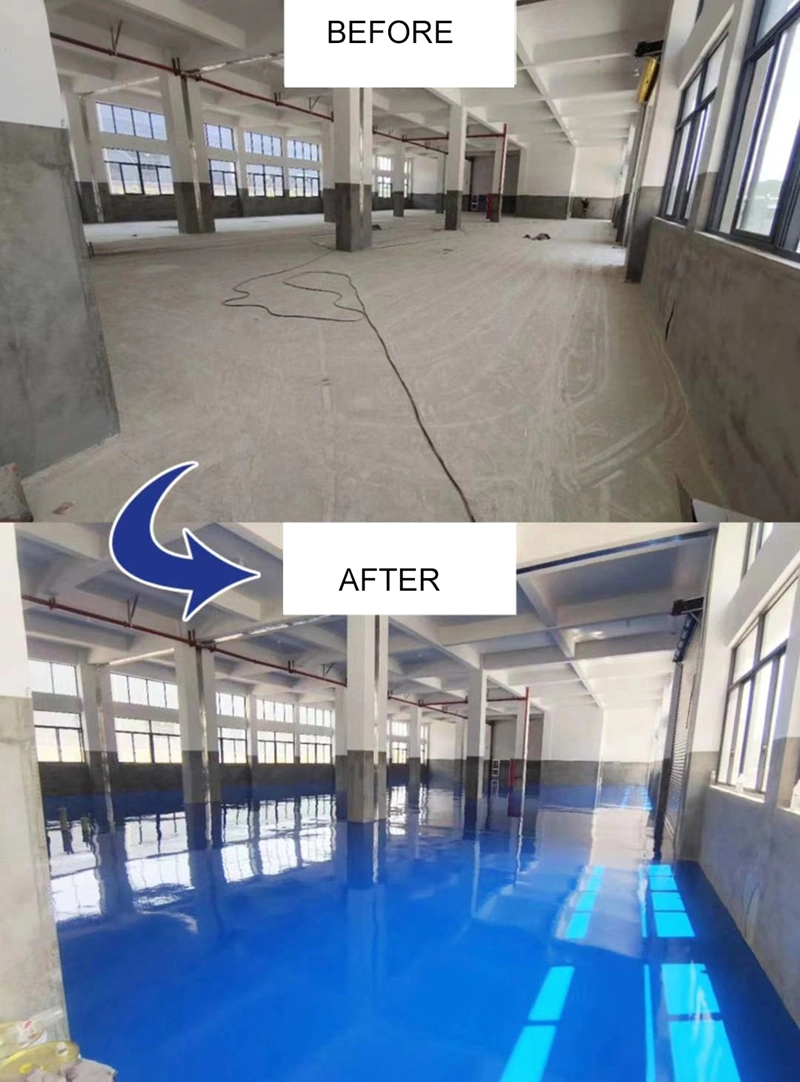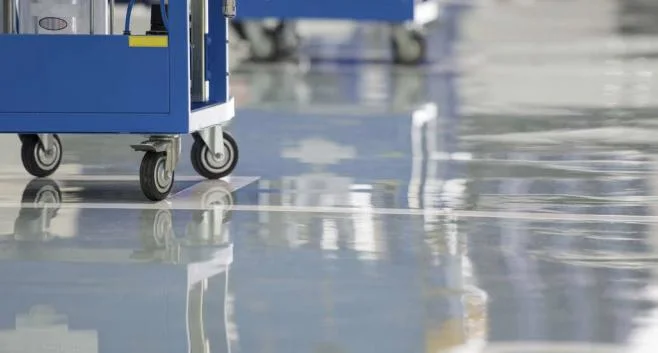 Technical Parameters
| | |
| --- | --- |
| State in container | No hard lumps after mixing |
| Density, g/ml | 1.30 |
| Surface drying time, ≤ | 20min |
| Complete drying time, ≤ | 6.5h |
| Hardness, ≥ | 2H |
| Adhesion, ≤ | Level 0 |
| Slip resistance (dry friction coefficient), ≥ | 0.50 |
| Water resistance | 172h |
| Wear resistance (750g/500r)/g, ≤ | 0.060 |
| | |
| --- | --- |
| Appearance | Smooth gloss finish |
| Composition | Two part resin & activator, high build - no solvents or thinners |
| Durability | Highly Durable, won't flake, lift or crack |
| Thickness | 200 to 250 microns per coat |
| Substrates | Concrete garage floors, stone, cement, asphalts, most smooth surfaces. |
| Drying Time | 24 hrs |
| Application - Pot Time (Hours) | The pot life of this product is 20 minutes - this means the paint will start to chemically cure after this time. The paint will be workable on your floor for 40 minutes. |

Color: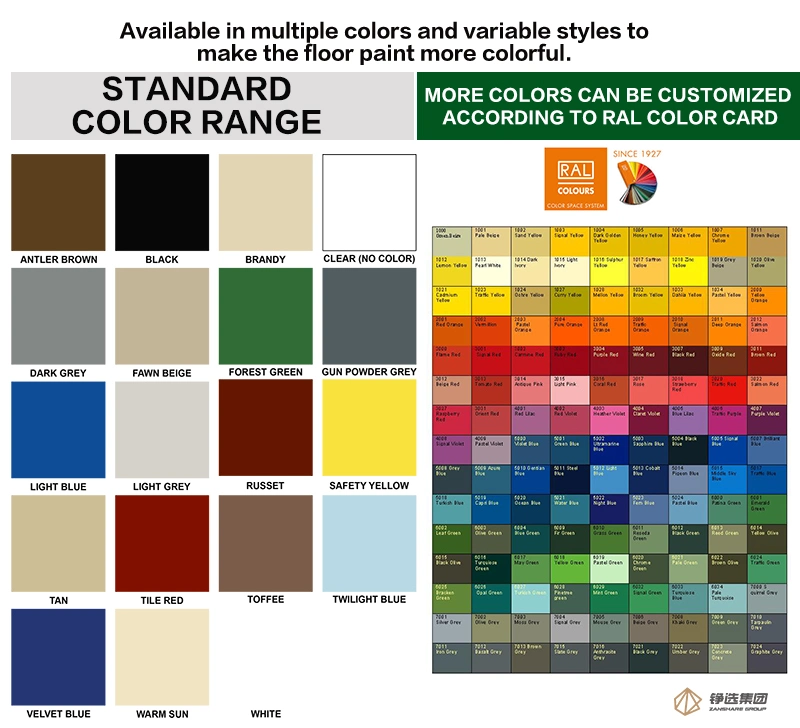 Construction reference:

1. Roller and spray coating are recommended. General construction twice.

2. The components A and B are mixed at a ratio of 20:5 (weight ratio) before the construction, add about 20-30% water, thoroughly
stir the mixture, then apply the mixture.

3. The construction shall be carried out in the surface temperature above 10 ºC.

4. Mixed paint should be used up within 30 minutes.

5. The second coating should be carried out after the lower layer is completely dried. The recommended interval is 12h.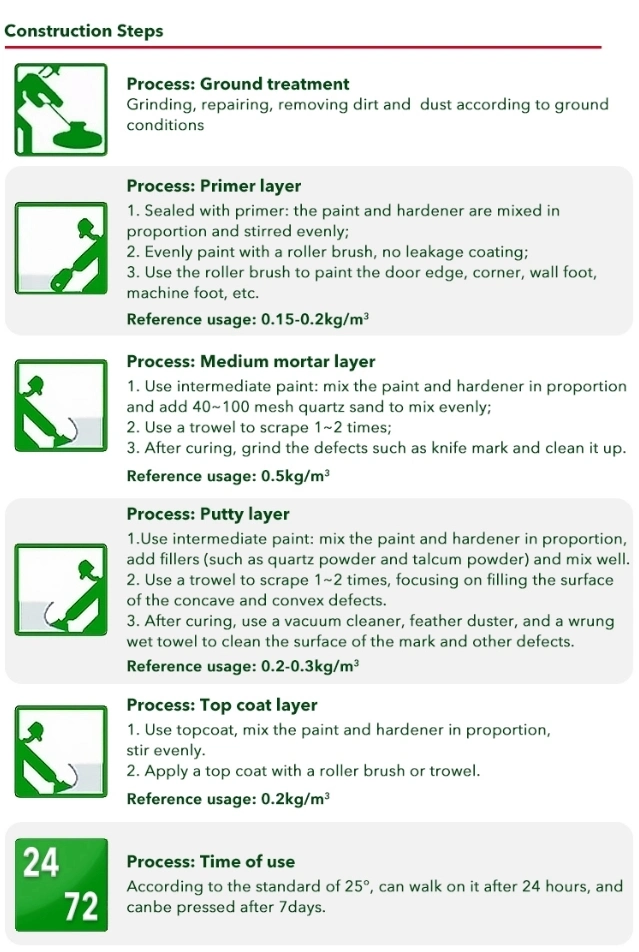 FQA
Q: Can I be your agent?
A: Sure, we are looking for agent all over the world.
Q: Sample is free?
A: Yes, we provide free samples, you only need to pay the freight.
Q: What's the payment?
A: We prefer T/T 30% deposit in advance, 70% balance T/T before the shipment!
Q: What is the min. order quantity?
A: MOQ is 300 kg/ color.
Q: What is the delivery time?
A: Within 10 days since received the deposit.