*********************Description of Products*****************
ATOP

UV curing paint is one kind of environmental friendly, high solid content and hardeness
decorative paint, suitable for decoration all kinds of wood, veneer, plastic,paper, flooring, frame, plywood,etc. It can spread paint by Roller coating, Spray coating and Curtain coating based on different application method. Meanwhile,

our brother factory passed UL certificate.
Sort
Code
Name
Features
Application
UV Odorless
Clear Putty series

ATM-3010

UV Odorless
Putty(Roller Coating)

Low odor and filling putty, High transparent, Easy to fill, some certain sanding performance

Panel, Furniture, MDF, Cabinet,Kitchen

ATM-3013

UV Odorless
and Hard Putty

Low odor and filling putty, normal transparent, easy to fill, good hardness, uneasy to sand, economical hard putty, it mainly uses to apply on furniture

Panel, Furniture, MDF, Cabinet,Kitchen

ATM-303HR

UV Odorless
and Sanding Putty

Better hardness and Filling, Easy to sand

Panel, Furniture, MDF, Cabinet,Kitchen

ATM-304

UV Adhesive and
Reflow Putty

Good Adhesive and Filling, Transparent is a little bad

Wood Floor
Pisos de Madera

ATM-308

UV Elastic and
Reflow Putty

Good Transparent and Filling, it mainly use for some special wood flooring(Such as Radiant Heating Floor)

Wood Floor
Pisos de Madera

ATM-309

UV Harder and
Reflow Putty
Highe Hardness, Good Transparent and filling,
High Viscosity
Wood Floor
Pisos de Madera

ATM-3001

UV Clear and
Reflow Putty

It is used as clay putty for Bamboo flooring, Good Comprehensive performance, Cost-Effective

Bamboo Floor
Pisos de Bambu
Appearenace

Milky or Transparent Viscous liquid

Alcohol Resistance

No chang in 8H(Marinate the coated panel 50% alcohol solution)

Application Method

Roller Coating, Spray Coating, Curtain Coating

Sheen

Glossy, Semi-Glossy, Matt

Solid Content

98%

Adhesive force

Grade 2
Grade of wood floor: 0

Hardness

≥3H

Consumption

Roller Coating:15-30 g/m2
Spray Coating:80-220g/m2
Curtain Coating: 80-120g/m2
Viscosity
(Fordviscosity cup)
Roller Coating:14-24S(NK-2#)
Spray Coating:14-24S(NK-2#)
Curtain Coating:70-110S

Curing Speed

UVA Energy:100-300mj/m2



Water Resistance

No change in 72H(Submerged in water)

Application circumstance

Temperature
Humidity 85%
Shelt Life

12months(no open)

Packing

20kg/barrel

Infrared leveling

50%x5Min

Abrasion Resistance

≥500 R, Standard Sanding Paper:S33, 500g

arm-wrestled

Film Hardness

≥3H(As per the base board)

Static properties of formaldehyde

≥90.5%

Antibacterial coating

≥99.9%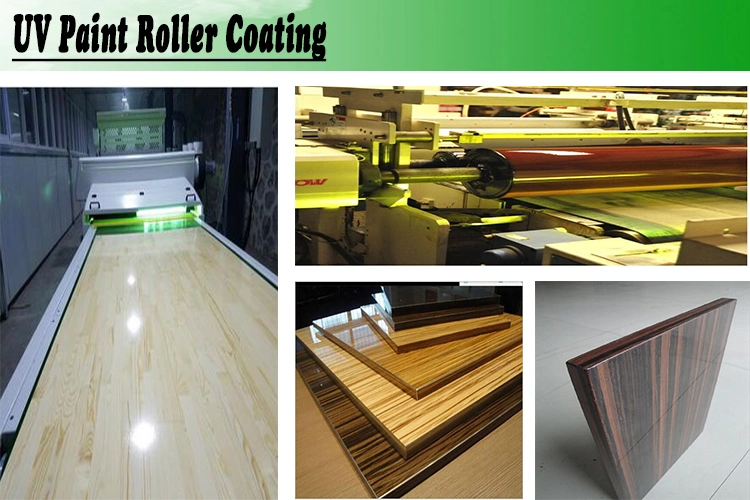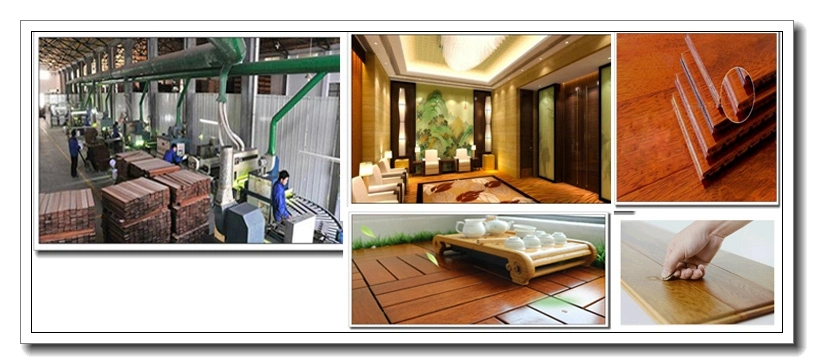 *************************FAQ*****************************
1. Why Choose us?

A:

100% factory products, the delivery is assurable, the price is reasonable for we have our own factory.All our products is high performance and good quality.We have engaged in paints / coating for 20 years, so we could offer professional scheme
2. What's your MOQ (min order quantity) ?
A: Our MOQ is 1000Kgs, and we accept mixed order.

3. What is the payment term ?
A: TT 30% as desposit , 70% before shipment .