Glitter epoxy is created by mixing a powder, crystal, or flake form of glitter material into epoxy resin. Unlike the subtle metallic sheen of metallic epoxy, glitter epoxy makes a real statement of shine and glitz. It can make your little girl feel like a real princess to have her floor transformed into a shiny surface fit for a castle.
Glitter epoxy is the perfect crafting material to add shimmer to all of your epoxy projects. It works as a surface coating or laminate product. You will have a lasting result that comes in a rainbow of colors. Feel free to experiment to bring out the interior designer in you. Nothing is off limits when it comes to adding your personal touch.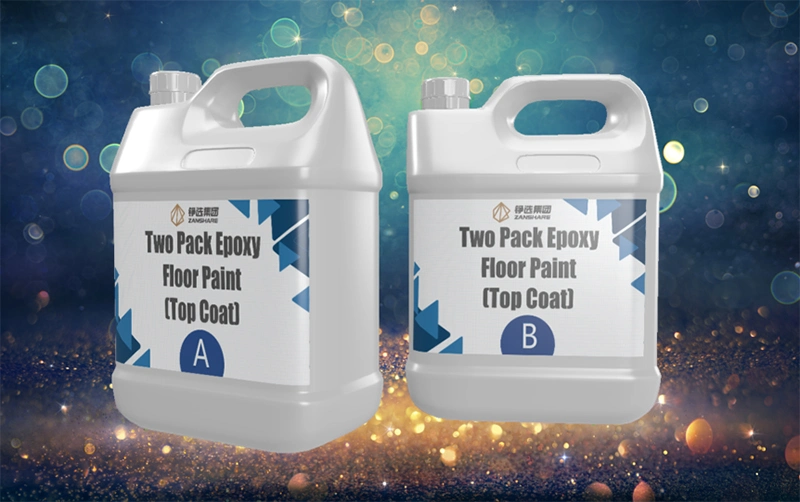 Application:

100% Solid Zanshare Epoxy Floor Coating is Recommended for:
Residential garages & basements

Lobby or Corridors

Restrooms and locker rooms

Retail Stores / Showrooms

Shops

Restaurants

Hospitals

Kitchens

Bathrooms

Bars

KTV

Club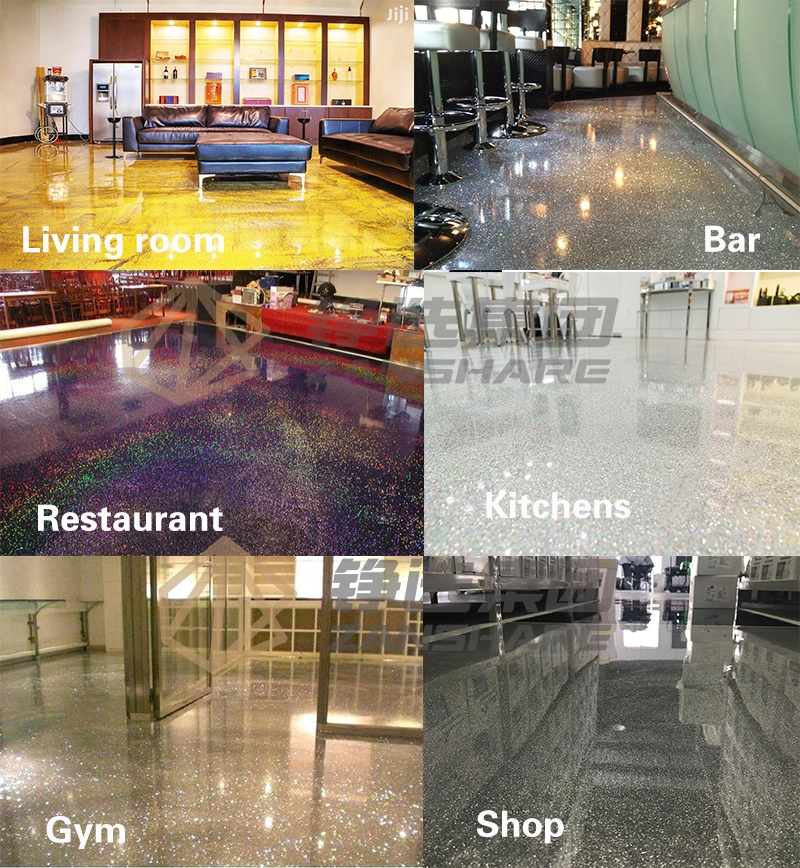 Description:
Glitter Epoxy Floor Coating is a two-component curing coating at room temperature. Component A is epoxy resin, and component B is a solvent-free epoxy curing agent.We use only the finest 100% Solids Epoxy products with Low or zero VOC (Volatical Organic Content).Epoxy floor coatings are becoming increasingly more popular in commercial facilities. There are many advantages to the epoxy systems that you won't find with your traditional concrete or tile flooring. Our coatings are both durable and easy to maintain. There are a variety of systems available ranging from basic epoxy to decorative quartz, trowel down, conductive, and chemical resistant and new Reflective epoxy floors.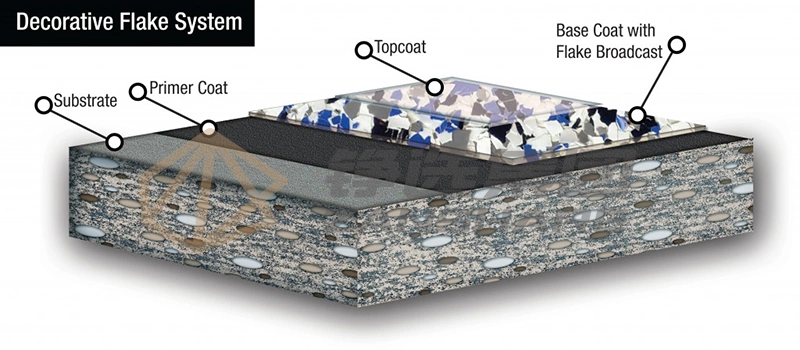 The Epoxy Flake Flooring system consists of :
1) Zanshare Prime coat
2) Zanshare Base epoxy coats
3) Polymer Glitter Chips
4) Zanshare Top Coats

We accept OEM&ODM both for label and packages.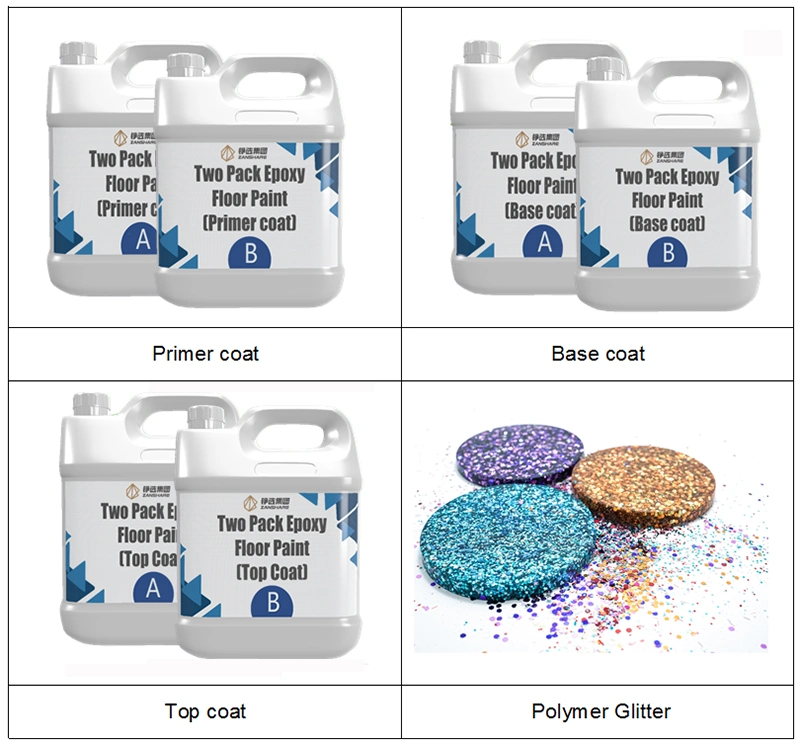 Advantage:
Durability: One of the best qualities of Epoxy Floors flooring is its durability and resistance to wear and tear. Zanshare Epoxy Floors floors offer all of the durability of Epoxy flooring including high compressive strengths.
Beauty: Properly designed and installed Epoxy flooring is capable of capturing the look of far more expensive flooring options including granite, marble, travertine, sandstone, flagstone, and slate. This can give your flooring an elegant and stylish look at an affordable cost. Even single color Epoxy Floors can provide a unique look, allowing them to stand out beyond any commercial or industrial application.
Energy Savings: Concrete floors have an ability to absorb, store, and slowly release heat and coolness. Because of this "thermal mass" property, Epoxy Floors can reduce the load on heating and air conditioning equipment by moderating indoor temperature swings while outdoor temperatures may vary drastically.
Low Maintenance: Epoxy Floors require very little maintenance compared to other flooring options. These floors can simply be swept and mopped clean as needed while maintaining their overall look and elegance. Occasionally, Epoxy Floors in high traffic areas may need to be buffed or repolished to maintain their shine.
Water Resistance: Stained concrete floors allow low amounts of moisture to pass through without leaving behind any negative results or effects. Epoxy Floors will not warp or rot, grow mold or mildew, or discolor like many other flooring surfaces when exposed to moisture from above or below.
Sustainability: There is an important and recent trend towards using environmentally friendly and sustainable building materials and methods when building and remodeling commercial and industrial buildings. Because concrete is energy efficient to product, is made from local products, and uses recycled or waste products when manufactured stained concrete floors are a sustainable building material. Other environmental benefits of stained concrete floors are that they promote optimal indoor air quality, reduce operating costs, have little construction waste, and will not ever need to be replaced.
Protects your floor.
Excellent color retention.
Excellent abrasion resistance.
100% solids.
Resists most chemical stains.
Solvent Free - No VOC's.
Non-flammable.
Super Easy Clean up and Maintenance.
Non-slip Surface preventing slip-fall accidents.
Cure Time (8 to 24 hrs).
Chemical Resistant, Oil Resistant.
Resistant to Road Salt.
Abrasion Resistance.
Satin Finish to High Gloss.

Technical Parameters
State in container

No hard lumps after mixing.

Density, g/ml

1.08

Surface Drying Time,

≤

4 hrs

Complete Drying Time,

≤

18 hrs

Adhesion,

≤

Level 0

Proportion (Weight)

Component A: Component B=3:1

Hardness,

≥

H

Slip Resistance (Dry friction coefficient),

≥

0.50

Water Resistance

172h

Water Resistance(750g/500r)/g,

≤

0.060

Color: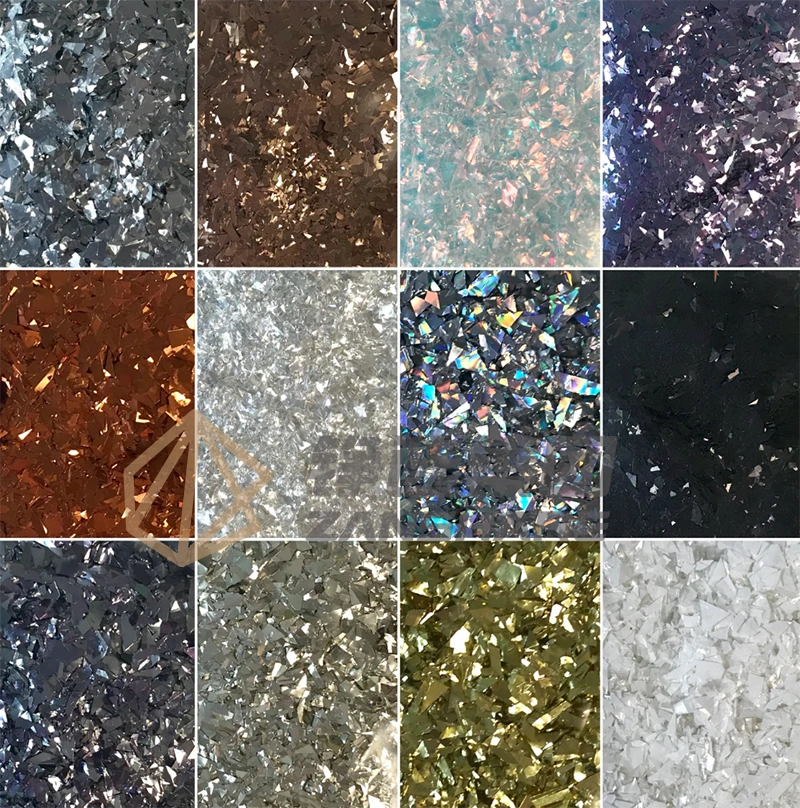 Construction reference:
Our Flakes Epoxy Floor creates a multi-color look that brightens and creates a clean look to any space. This system consists of the following.

Step 1: Diamond grind your concrete to achieve a proper surface profile for maximum adhesion of the epoxy.
Step 2: (If present) Fix any cracks or pitting that may exist using our polymer modified concrete or epoxy patch.
Step 3: Apply a basecoat of a 100% solids commercial grade epoxy primer.
Step 4: Apply the Base Epoxy Floor Coating.

Step 5: Sprinkle the prepared Flakes.
Step 6: We apply a final topcoat of either water-based or solvent-based urethane.
Typical Install time: 3-4 days


Factory introduction: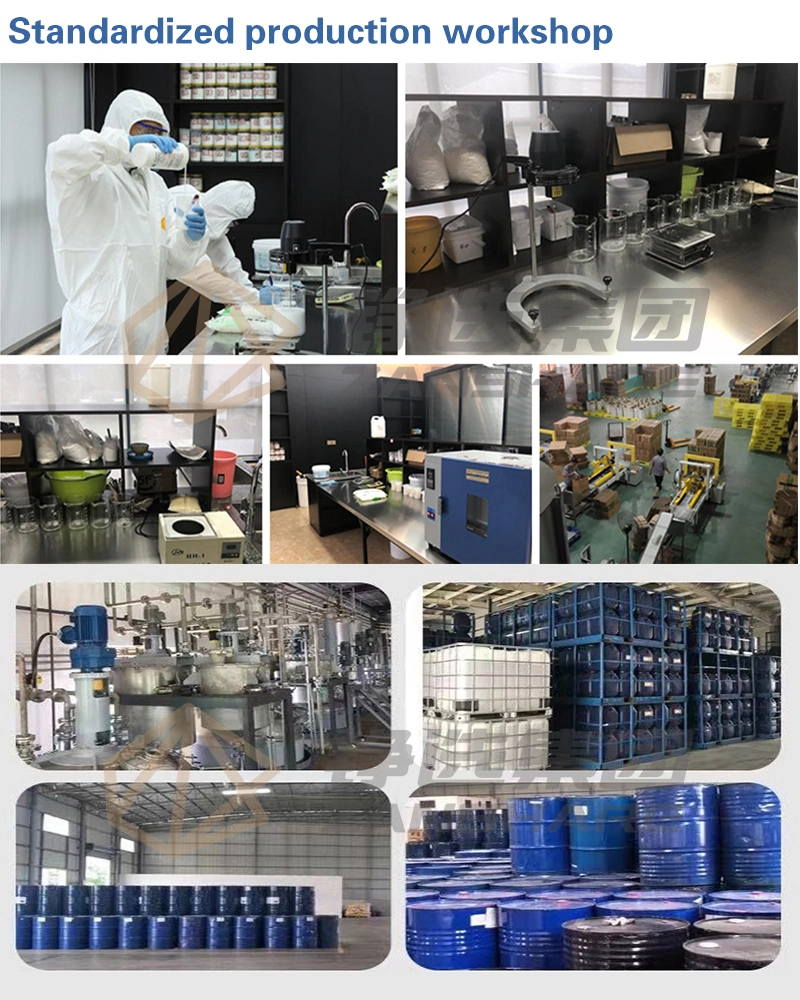 FQA
Q: Can I be your agent?
A: Sure, we are looking for agent all over the world.
Q: Sample is free?
A: Yes, we provide free samples, you only need to pay the freight.
Q: What's the payment?
A: We prefer T/T 30% deposit in advance, 70% balance T/T before the shipment!
Q: What is the min. order quantity?
A: MOQ is 300 kg/ color.
Q: What is the delivery time?
A: Within 10 days since received the deposit.